Swampy's Historic Photos: Florida catches a big fish at Punta Rassa, 1880s.
on
April 24, 2014
at
1:30 pm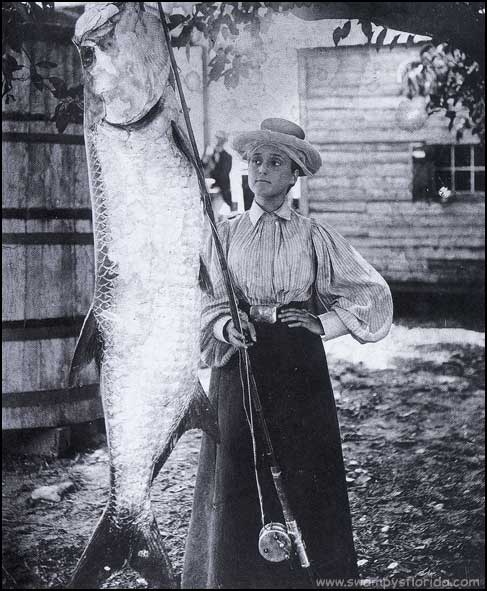 Florida Heitman makes a catch near her father's hotel at Punta Rassa. Her father had converted the army barracks of Fort Dulaney in the Shultz Hotel for cattlemen shipping cattle to Key West and on to Cuba. Well heeled fishermen soon discovered the spot and Mr. Schultz took the barracks and transformed it into a far Fancier Tarpon House that was famous to tourists the world over.
This photo is from 'Historic Lee County: The Story of Fort Myers & Southwest Florida' , page 38.
You can purchase a copy by clicking here or below.