Swampy's Historic Photos: 5 Points in Sarasota, 1946.
on
August 29, 2013
at
10:32 am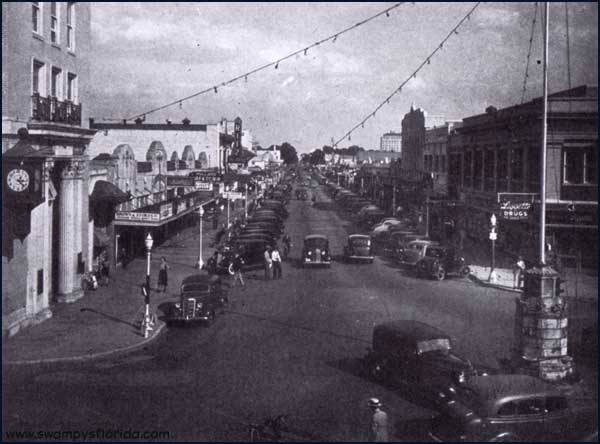 Here's Downtown Sarasota in 1946. This is where five streets come togther to create the well known area of "5 Points". At different points in Sarasota history something sat in the center of the 5 points. Right now there is a planted circle with flags that's part of a round-a-bout.
This view is looking east along Main Street.
This photo is from 'The story of Sarasota: The history of the city and county of Sarasota, Florida ' by Karl Hiram Grismer.
You can purchase your own copy of this book by clicking here or below.