on
January 19, 2018
at
1:50 am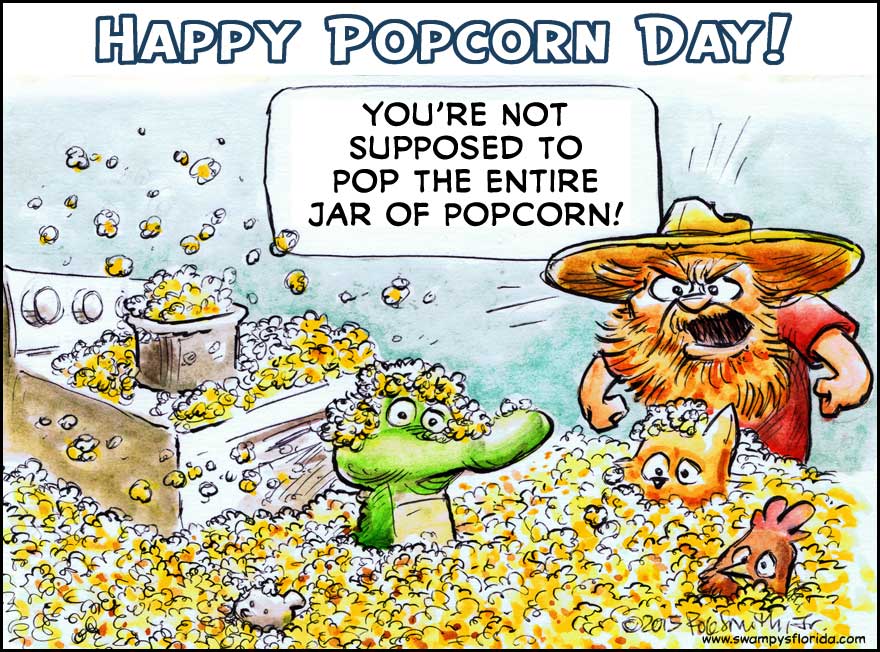 It's times like this when Pasco Pete's laziness costs him plenty of popcorn.
There are so many places to get popcorn all over Florida. Here are a few to go to and celebrate Popcorn Day!:
In Crawfordville is Kettle Korn Poppery: http://www.kettlekornpoppery.com
You can order online from them!
In Broward County is Pops Corn: http://popscorn.com/
They have four locations in Broward County.
In Melbourne is the Tin Roof Popcorn Company: http://www.tinroofpopcorn.com
In Saint Augustine is Pop 'n Off popcorn shop: https://www.facebook.com/pg/Pop-N-Off-142748949100788/about/?ref=page_internal
In Venice is Just Poppin': http://shop.justpoppin.com/
In Winter Garden is Ms. Bee's candy and popcorn store: http://www.msbeespopcorn.com/
#PopcornDay