Swampy's Florida Travels: Pooped!
on
June 23, 2014
at
5:43 pm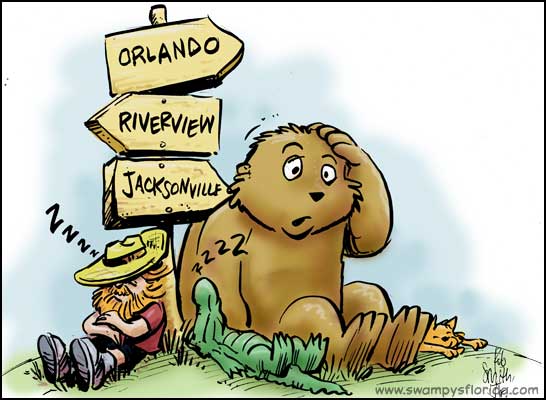 Recovering today from a multi-day travel schedule carrying the gang through Orange, Osceola, Marion, Pasco, Hernando, Hillsborough, Polk, Lake, Alachua, Sumter, Clay, Duval, Pasco, Bradford and Sumter Counties. Little sleep and lots of work has conked out the gang. The last few weeks have kept Swampy hopping. He hopes to be back in action over the next few weeks.
One little change to appearance order – The Swampy's Florida cartoon has moved back to Wednesdays. Also Swampy's Books returns to Sundays starting this weekend.