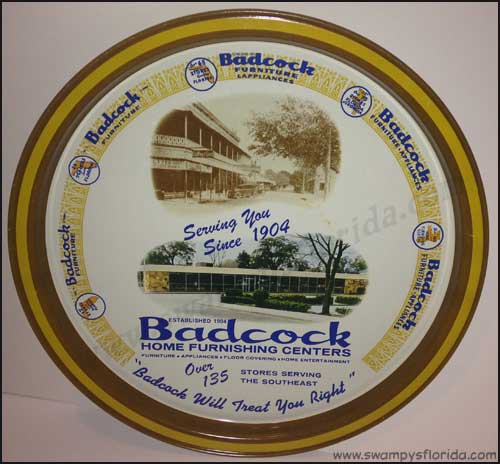 Here's a tray depicted early and more recent images of Badcock Furniture Stores. Badcock is a Florida native, born in Mulberry, in south Polk County. Sores are spread all over the state and beyond. This year, 2014, Badcock is celebrating 110 years in business! Please support a locally grown business.
Click here to plan a visit to Badcock.
This postcards, as with most all shown on this site, is part of the Swampy's Florida collection.