on
July 16, 2014
at
4:02 am
Source: 'Yesterday in Florida', Number 6, page 32.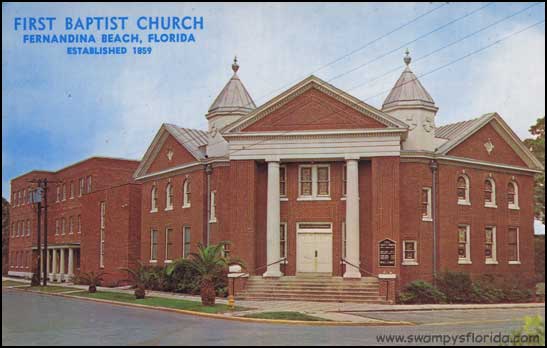 As mentioned on the postcard, the church started in a wooden building in 1859. The back of the postcard has quite a bit of history. A series of other structures led to this sanctuary built in 1925.
I've got two of these postcards and neither were mailed, so it's very hard to date this image. In that the main First Baptist Church has moved to a far larger and newer structure a mile or so away, this image predates that.
Click here to learn about the First Baptist Church of Fernandina Beach. I could find no history mentioned on the website.
This postcard of Orange Lake in New Port Richey is post marked July 18th, 1967, almost exactly 47 years ago. I wonder what's become of the little ones pictured here? All would be around 50 years old now.
The postcard is from Florence to Master Brian McDowell in Nashua, New Hampshire. Florence writes in hopes that Master Brian is learning how to swim and is being "a good boy."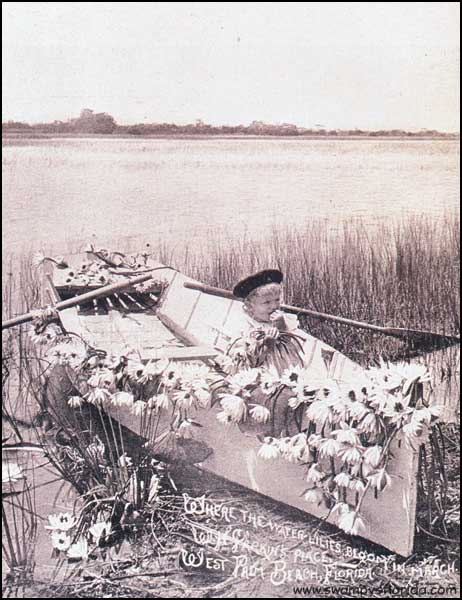 This photo is from 'Pioneers in Paradise', page 77.
Here's the Presidential Pullman used by Presidents Franklin Roosevelt, Truman and Eisenhower.  This postcard isn't postmarked, so it is very difficult to figure the date of the postcard.
the train car is no longer in Fort Lauderdale. Now it is in Miami at the Gold Coast Railroad Museum. It's now part of a far larger exhibit of other train cars and exhibits. The museum is adjacent to the Metro Zoo. There is a minimal charge to tour the property. There is also a well stocked gift shop full of railroad goodies.
Here's the address of the Gold Coast Railroad Museum:
12450 SW 152nd St.
Miami,  33177
Here's the telephone number:
(305) 253-0063
Click here to go to the museum website.
Gold Coast Railroad Museum