on
November 24, 2013
at
1:31 am
Source: pg 16, 'Old Customs of Pensacola'.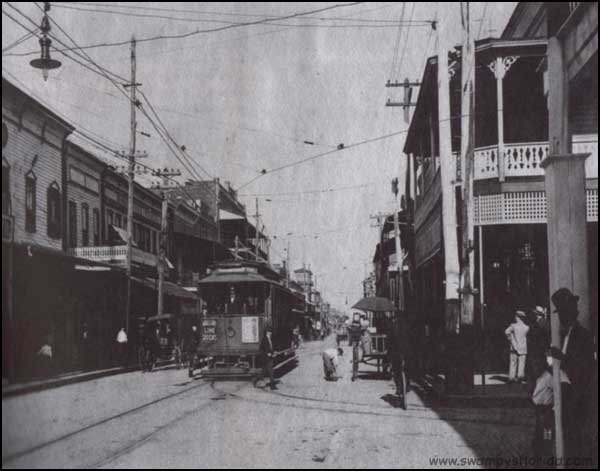 The trolley rolls along in Ybor City around 1910.
This photo is from 'Ybor City: The Making of a Landmark Town'  by Frank Trebin Lastra.
You can purchase a copy of this book by clicking here or below.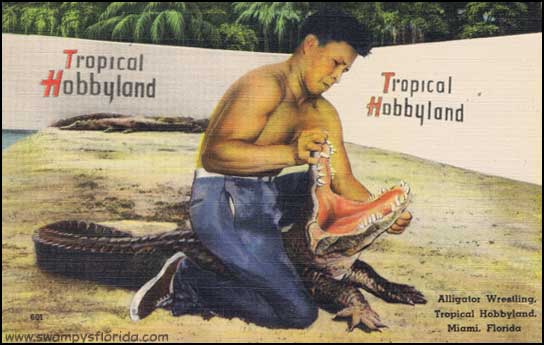 This postcard of Tropical Hobbyland, that was in Dade County at the time, wasn't mailed but would guess this is from around 1940. Tropical Hobbyland featured the Miccosukee Tribe of indians.  Miccosukee women posed in handmade & colorful costumes and the men wrestled alligators, as seen above. There were also bird and monkey shows at the site.
I've read about Tropical Hobbyland many times over the years and there is a complicated story about the tourist site. Sorry to write that time is short for me at the moment to pull the books necessary to get the accuracy needed. The attraction is basically gone now and postcards like this is one way we can remember the places that laid the groundwork for the tourist sites we see today across our state.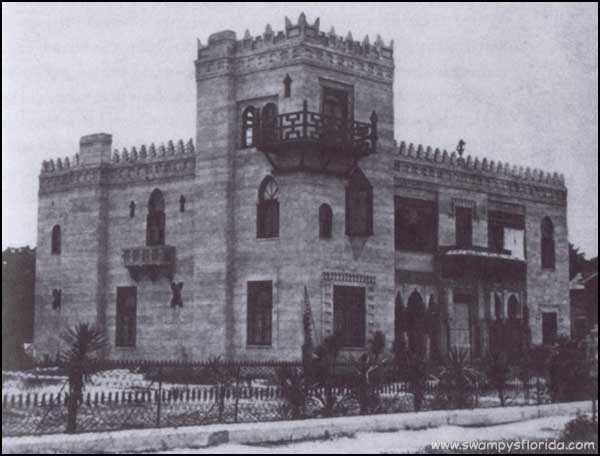 This is Villa Zorayda in St. Augustine around 1884. It still stands today across from Flagler College and the Casa Monica, all three built by Henry Flagler. This structure, now a museum, was designed by Franklin W. Smith.
This photo is from 'The Architecture of Leisure' by Susan R. Braden.
You can purchase a copy of this book that examines the resorts built by Henry Flagler and Henry Plant by clicking here or below.

This Burdines ad is from the December 3rd, 1975 edition of the St. Petersburg Times.
Below is a close-up showing what a young fellow had to spend to look cool in 1975: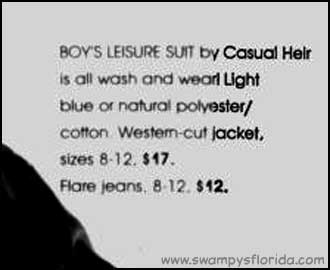 Before there were cell phones, there were these: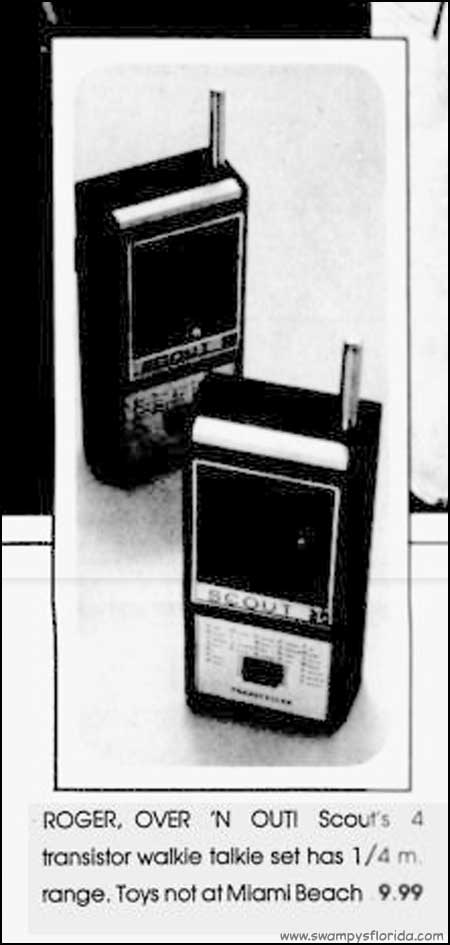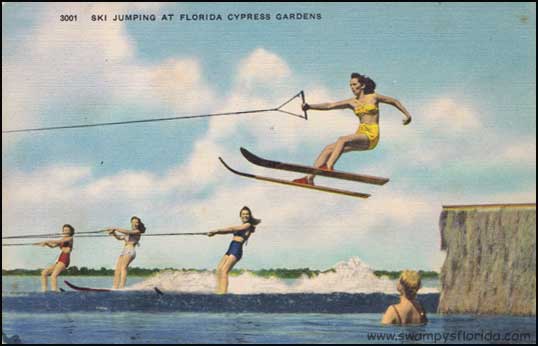 This is one of my favorite postcards. Love the action of the water skier coming off a ramp during a water ski show in Cypress Gardens.
The water ski shows in Cypress Gardens were internatinally known throughout their run. Part of that was due to the star power of actress Esther Williams. The films and programs that were filmed at Cypress Gardens with Williams at the helm were some of the most popular of the era they were filmed. Her expert swimming skills and beauty were known the world over.
The other who kept a spotlight on Cypress Gardens is the one who brought Esther Williams to Cypress Gardens, Dick Pope. He not only ran the location, but was it's head cheerleader. He did everything possible to keep the name and images of Cypress Gardens alive all over the planet.
Water skiing was the highlight of Cypress Gardens along with, of course, the gardens. Performing there was a goal of any water ski performer. The shows were a spectacular show of strength, agility and fun.
Today, a new place, Legoland, is in Cypress Gardens place and they, too, have water ski shows, though those are featured to a far less degree to the Lego toys themselves.