Celebrating National Dance Day with Trilby and Zuber!
on
July 26, 2014
at
11:55 pm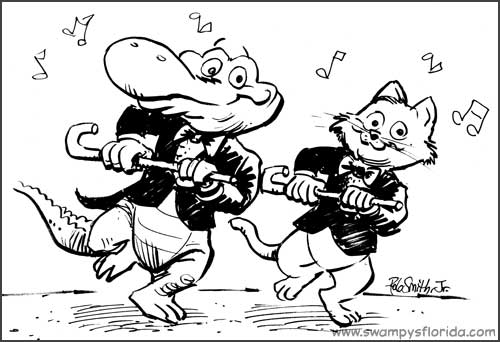 Thought I'd add another to the "National" whatever days with this for National Dance Day. This "Day" was started recently by a television program to promote their program.
So here is Trilby, the baby alligator, and Zuber, the cat, tapping their way across a stage at Ruth Eckerd Hall.
See how I tied Florida into this post! 🙂