Swampy says Happy National Lighthouse Day at Amelia Island!
on
August 7, 2014
at
5:14 am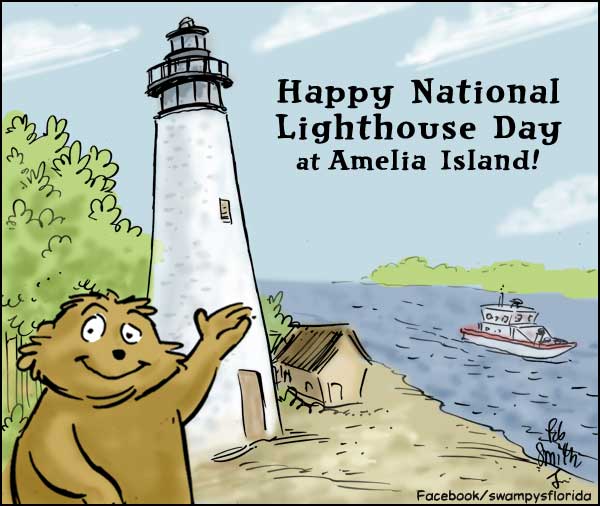 A few days ago we celebrated the U.S. Coast Guard off Amelia Island. Today we reverse the view of the image from the lighthouse on Amelia Island with the Coast Guard boat passing in the distance.
There are many lighthouses located along the border of Florida. The Amelia Island lighthouse has tours available so you can visit and see what generations have seen from the lighthouse. Click here to plan a trip and take a tour from the City of Fernandina Beach.