Swampy's Historic Photos: Ladies in a wagon on Key Biscayne, late 1800s.
on
August 12, 2014
at
6:39 pm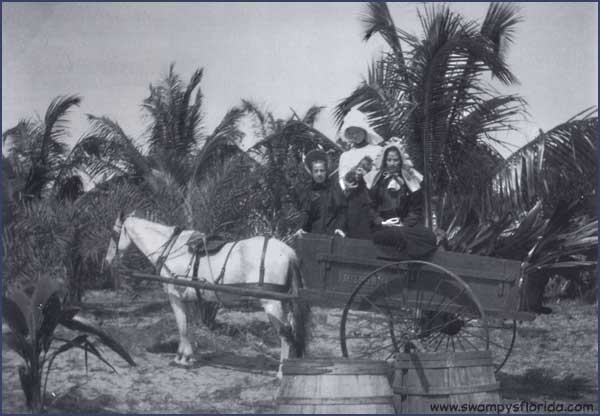 Here's Here's Sarah and Mary Davis and Galveston, Texas, friend in Key Biscayne in late 1800s.
This image is from 'Key Biscayne' by Joan Blank, page 89.
You can purchase a copy of this book by clicking here or below.