Swampy says Happy Creamsickle Day!
on
August 14, 2014
at
3:01 am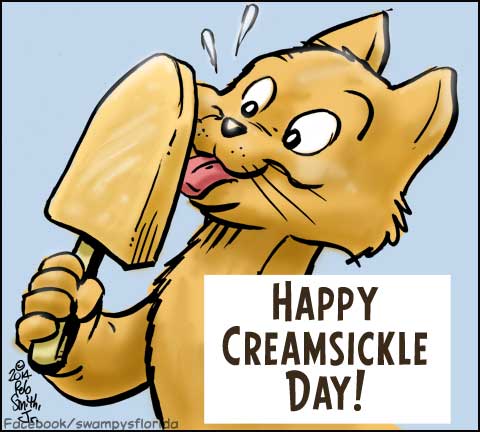 Zuber enjoys a creamsickle for Creamsickle Day.
Besides the traditional creamsickle are the creamsickle ice creams available. One place that serves those is Sun Groves in Safety Harbor. Besides being able to purchase gifts of citrus and shipping boxes of citrus around the world, they also have a swirled creamsickle ice cream in a cone to cool off the many hot days in Florida.
Click here to plan a visit to Sun Groves in either Safety Harbor or New Port Richey.