Swampy says Happy Relaxation Day!
on
August 15, 2016
at
7:10 am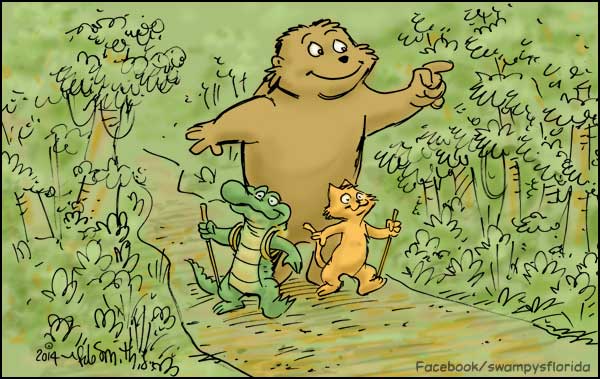 Today is Relaxation Day and what better way to do that than to hike one of the hundreds and hundreds of miles of trails in our great state? The best way to do that is to become part of an organization Swampy is – the Florida Trail Association. The FTA manages the 1500 miles of Florida's national scenic trail that runs from south of the Tamiami Trail in the Everglades to Apalachicola National Forest .
Swampy also recommends checking out Florida Hikes for great places to hike.
Save