Swampy's Postcard Monday: Silver Springs
on
August 18, 2014
at
3:44 pm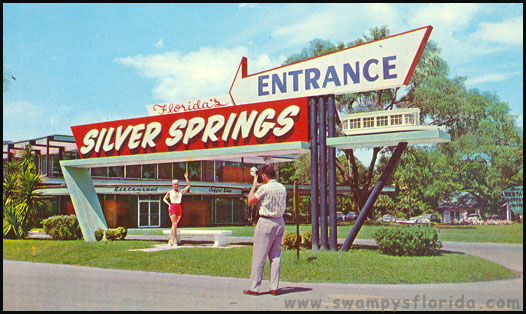 This postcard is of the entrance to the world famous Silver Springs. There is no date on the card and would figure this to be from around 1960.
I seem to recall this picture had a back story to it, but can't recall what that is. Feel free to leave any stories you have below of Silver Springs.
The back side does reveal that this card is from when entry to the park was free! AND no parking charge!
(This was originally posted in 2010)