Swampy's Sunday Services: Eustis Presbyterian Church, 1924.
on
August 24, 2014
at
2:02 am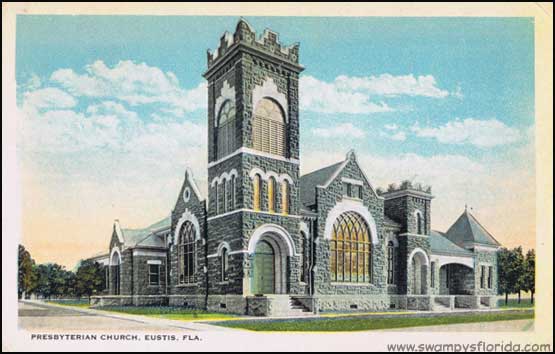 Here's a postcard of the Presbyterian Church in Eustis. This postcard was mailed June 11th, 1924 to Mrs. M.L. Nicholson of Bradford, Pennsylvania. Apparently the person mailing, M.E.B., was living in Fruitland Park.
Click here to learn more and plan a visit to the Presbyterian Church in Eutis in Lake County.
The church has hardly changed in 90 years. See the photo below –

View Larger Map