Swampy says Happy Country Music Day!
on
September 17, 2014
at
4:20 am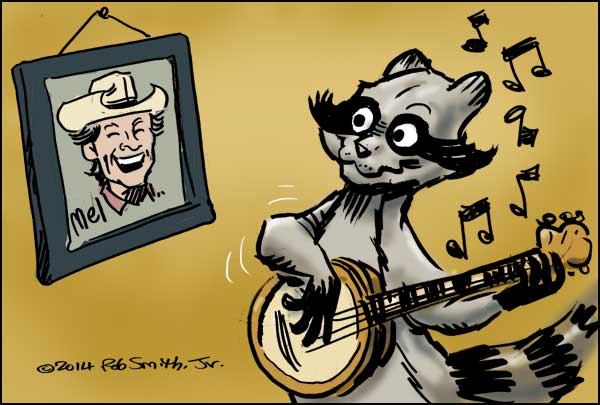 Vernon, the raccoon, strums a country tune for Country Music Day. A nod to country music legend and Florida born Mel Tillis, who was born in Dover (near Tampa). Tillis was raised mostly down in Pahokee after his family moved to the shores of Lake Okeechobee. Tillis is best known for having a stutter when he speaks and then a clear dynamite voice when singing.
Many got to know Tillis through his hilarious appearances on programs such as The tonight Show, Merv Griffin, etc. During his visits to these programs he would make fun of his stutter and also wow the audience with his vocal cords. Below is Tillis singing a couple of his best known songs.
This first video was filmed in Orlando at the famous Cheyenne Saloon, once part of the Rosie O'Grady entertainment complex.

#CountryMusicDay