Swampy's Postcard Thursday: Venetian Pool, Coral Gables, 1930s.
on
October 16, 2014
at
12:12 pm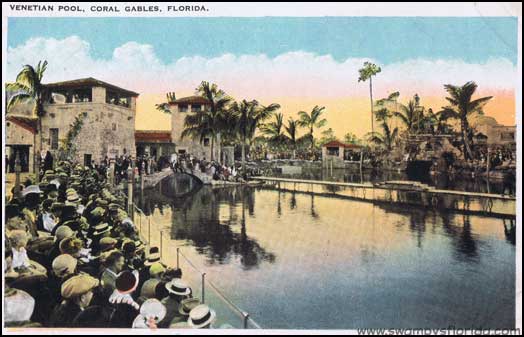 Built in 1924, the Venetian Pool has been one of the highlights of George Merrick's Coral Gables development. It was created out of a coral quarry dug out at the time during the building of the homes and other structures in Coral Gables.
Today it is a public pool and you can learn more by clicking here.
There is no date on the postcard. It appears to be from the 1930s.