Swampy says Happy Thanksgiving!
on
November 27, 2014
at
5:07 am
These are photos of Thanksgiving in Florida!
The photos above and below are of Darby Collins,daughter of Governor LeRoy Collins with a Thanksgiving turkey.
Men carving turkeys for Thanksgiving dinner at U.S.O. club in Pensacola-November 1944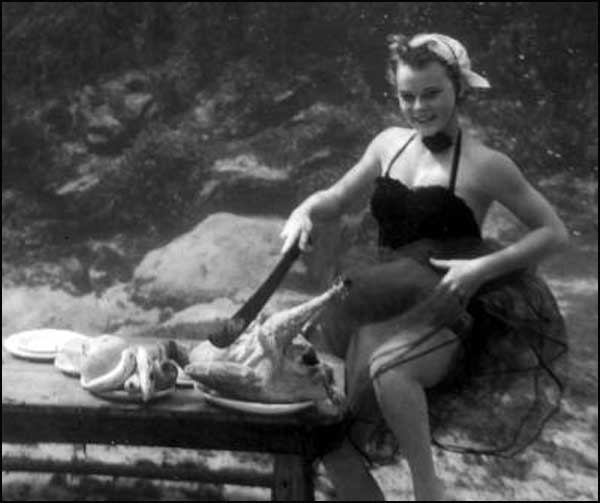 Here's a turkey dinner with the spring of Rainbow Springs.