Swampy's Travels: To fix an iPhone in Clearwater.
on
January 11, 2015
at
6:43 pm
Had an emergency trip i had to make to Clearwater so that Swampy photos and posts could continue. If you all have noticed odd colored photos over the past couple of months, that irregularity has been fixed thanks to Brett at PeachMac at the Clearwater Mall. I highly recommend Brett's help at Clearwater Mall. However, I do not recommend PeachMac's help at Citrus Park Mall in Tampa due to more than one encounter I have had there with their service.
Did some very minor poking around during the trip and found this silhouette from Walt Disney World. Checking into when it was made. Either '80s or '90s, I believe.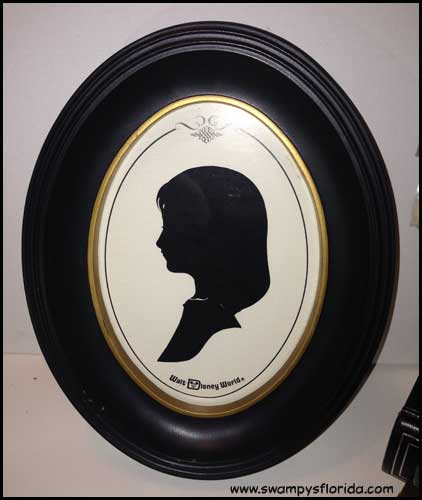 The trip including great times with Swampy friends Cheryl Otero and Ann Sabo. It also encountered some odd encounter during stops in Clearwater, Oldsmar, Tampa and Land O' Lakes. Hope to relate the encounters some day.