Swampy's #Florida says Happy Peach Melba Day!
on
January 13, 2015
at
5:26 am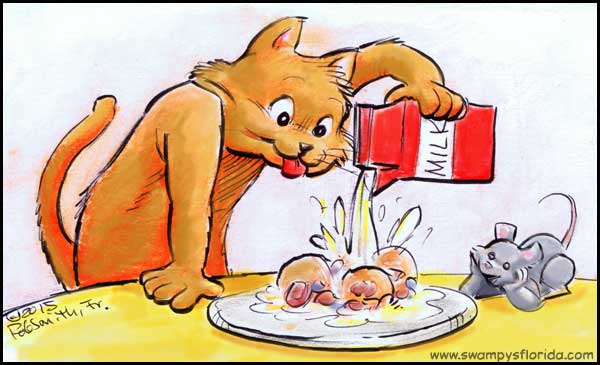 Zuber indulges in a Peach Melba sundae with a dollop of milk as he is still recognizing Milk Day.
One of the best places to get Peach Melba, or any dessert, is Bern's Steak House Dessert Room in Tampa. Click here to plan a trip to this fascinating place to get the best desserts.
#NationalPeachMelbaDay #PeachMelbaday