Swampy's #Florida says Happy Visit Your Local Quilt Shop Day!
on
January 24, 2015
at
7:15 am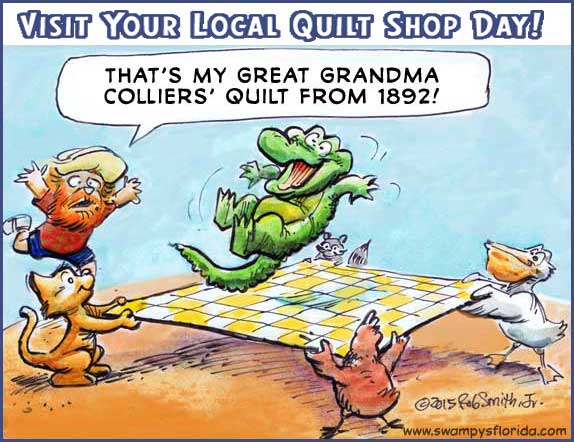 Pasco Pete's Grandma Collier visited her local quilt shop in the 1870s
It's Visit Your Local Quilt Shop Day and we recommend this shop in the small town of Trenton in North Central Florida: The Suwanee Valley Quilt Shoppe. The ladies at this store, in the historic Coca-Cola building, take quilting very seriously. A trip to Trenton to visit this store in the Suwannee Village Shoppes is a terrific way to spend a quiet Saturday.
Click here to learn more to visit the Suwannee Valley Quilt Shoppe.
Celebrate tomorrow: or vice versa.
#VisitYourLocalQuiltShopDay