Swampy's #Floridas says Happy Sticky Bun Day!
on
February 21, 2017
at
3:00 am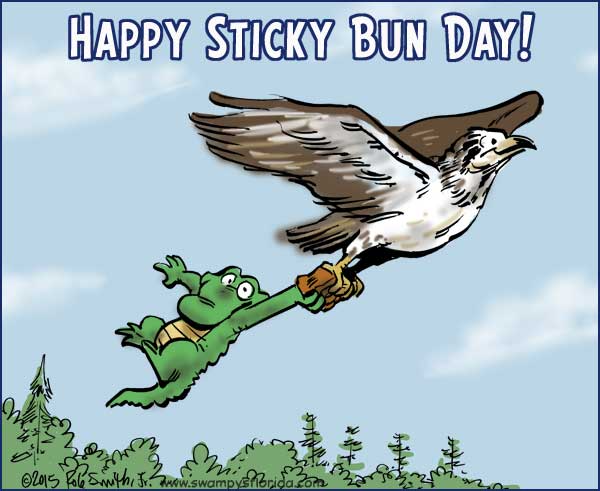 Haywood, the hawk, has seen through Trilby's disguise and nabbed his sticky bun. Unfortunately, thr bun is sticky and Trilby is stuck.
Considered one of the best sticky buns in Florida can be found at Knaus Berry Farm​ in Homestead.
Plan your visit to Knaus Berry Farm by clicking here: http://www.knausberryfarm.com/home.html
Coming tomorrow: Thinking about it.
#StickyBunDay
Save