Swampy's #Florida says Happy International Scrapbooking Industry Day!
on
March 4, 2015
at
7:07 am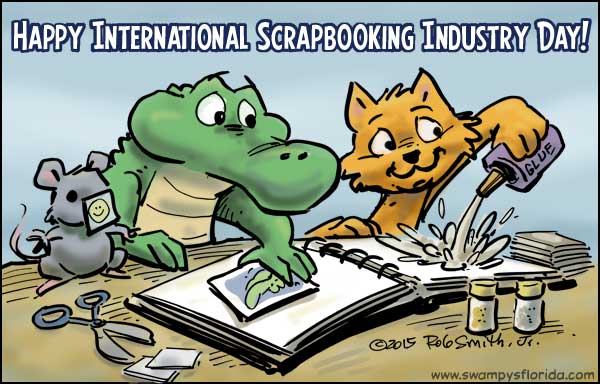 Today is the perfect day to record your family and so Florida's history in a scrapbook. Each page helps provide vital information for generations to come.
Here's something I suggest to those who scrapbook: Scan each completed page. Save the scanned paged onto a CD/DVD/ flash drive. Take the device with scanned pages and place in a safety deposit box. Now a back up exists in case something ever happens to the physical scrapbook.
You can also pass along extra copies of the device to family members. You can take copies of pages with historical significance to parts of Florida and pass those along to the corresponding historical museum.
Coming tomorrow: Tag! You're it!
#InternationalScrapbookingIndustryDay