Swampy's #Florida says Happy World Plumbing Day!
on
March 11, 2015
at
7:00 am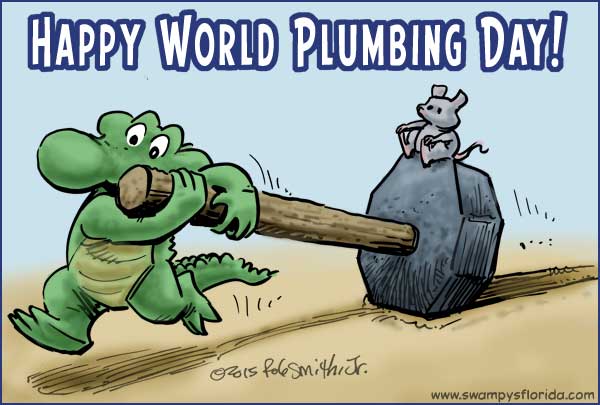 Trilby is off to fix plumbing as he best knows how, which involves a ball-pein hammer, gator muscle and little plumbing fixed.
There are many longtime plumbers in our state. One of the oldest companies is in Palmetto and happens to be named Palmetto Plumbing. For nearly 74 years Palmetto Plumbing has been clearing out house laterals, kitchen sinks and doing a far better job than whatever Trilby thinks he's doing.
#PlumbingDay #WorldPlumbingDay