Swampy's #Florida Friday Train Stops: F.E.C. Staff & Crew pose in 1939 #Miami.
on
March 27, 2015
at
10:21 am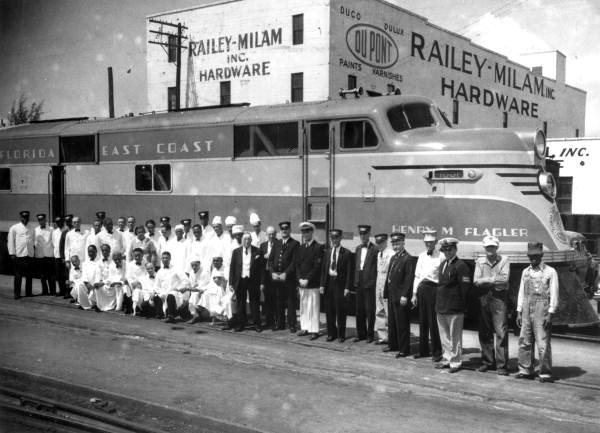 I found this photo on the Miami Transit website and the photograph has this caption:
'Staff and crew of the Florida East Coast Railway by the streamliner "Henry M. Flagler" in 1939. The Railey-Milam hardware store in the background was founded in 1902 and was a prominent Miami business for decades.'
Here's the webpage: http://www.transitmiami.com/history/miami-time-machine
Why are so many in Dade county switching words around????