Swampy's #Florida says Happy Iris Day!
on
May 8, 2017
at
2:00 am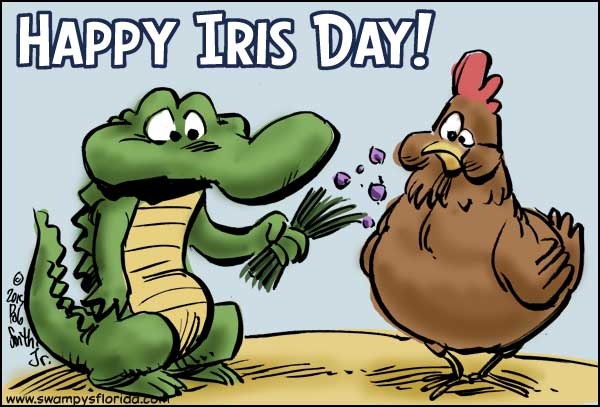 Trilby brings a bouquet of iris to Penney who promptly gobbles them. Penney's thought is that alligators would only bring her something to eat.
One place to see the iris in Florida is at Selby Gardens – Marie Selby Botanical Gardens in Sarasota!
Save
Save
Save