Swampy's #Florida Says Happy Library Lovers Month!
on
February 24, 2017
at
3:35 am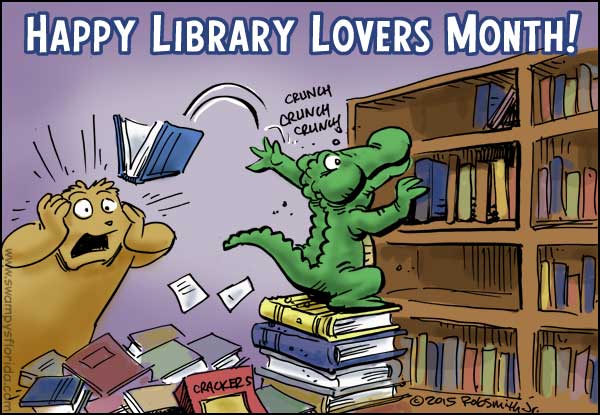 Swampy's
#Florida
Says Happy Library Lovers Month!
Trilby is looking for a Batman comic book in Swampy's library while munching crackers & Little Debbie chocolate Swiss Cake Rolls. Trilby's troublesome interaction with Swampy's collection of books has Swampy more than a bit upset.
Swampy will be at a great place to increase your library collection: The 36th annual Florida Antiquarian Book Fair in St Petersburg April 21st through the 23rd. Come on out and join lovers of books!
Coming tomorrow: Invasive action.
Save