Swampy's #Florida says Happy Bob Hope's Birthday!
on
May 29, 2016
at
3:16 pm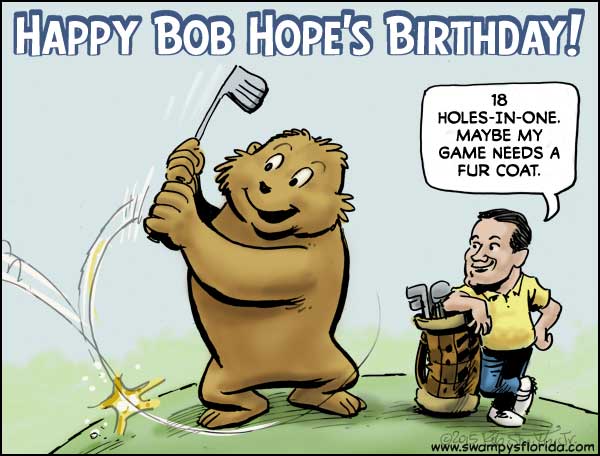 Today would've been entertainer's Bob Hope's 113th's birthday. Swampy and Hope swung some clubs together at the Biltmore Hotel Golf Course, Coral Gables, in 1941.
One place in our state with the birthday boy's name is Bob Hope Village for enlisted military personnel based near Eglin Air Force Base, near Fort Walton Beach.
During Swampy's travels across Florida over the decades and decades he has encountered so many that have been a part of Florida's history or just passing through, like Bob Hope.
#BobHope