Swampy Celebrates International Day of Charity!
on
September 5, 2017
at
1:28 am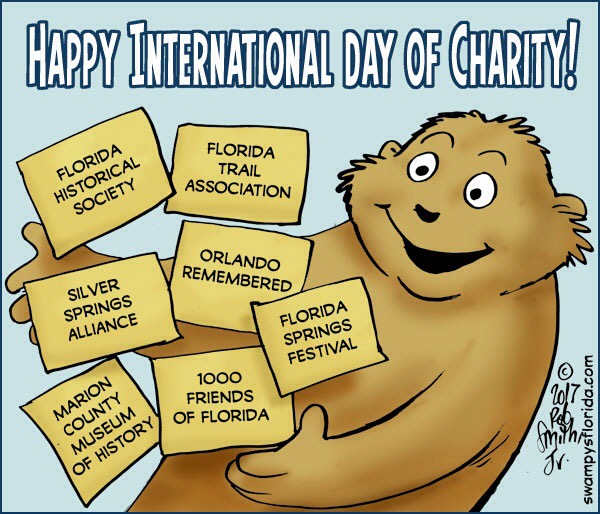 Swampy celebrates International Day of Charity. Here are just a few of the charities that Swampy is involved with and supports. We hope you'll get involved, too! There are so many charities involving our state of Florida that could use your help! Today is a good day to start!
Here are the groups mentioned in the drawing: Florida Historical Society, Florida Trail Association, Silver Springs Alliance, Orange County Regional History Center, Marion County Springs Festival, Marion County Museum of History, 1000 Friends of Florida.
#InternationalDayOfCharity #CharityDay