Swampy' Florida says Happy National Peanut Day!
on
September 13, 2017
at
2:00 am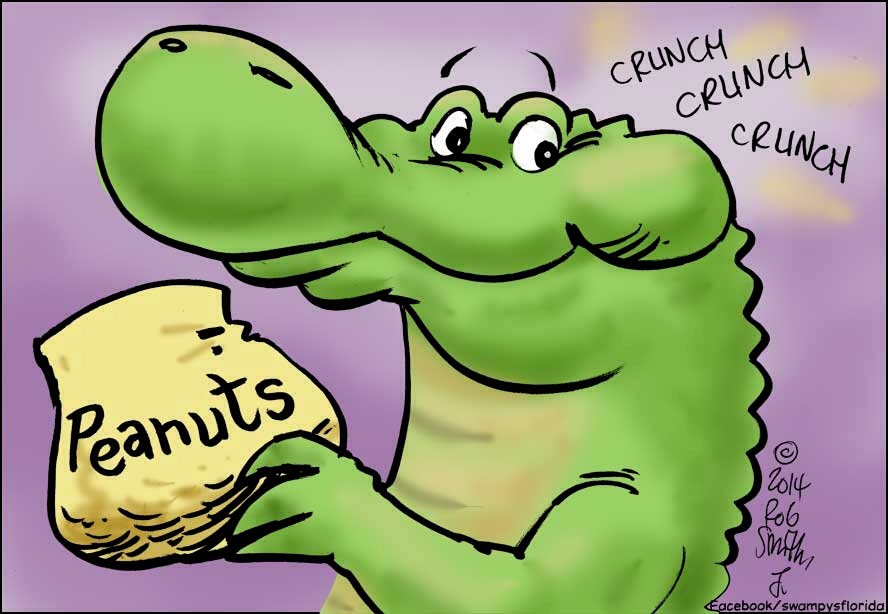 Happy National Peanut Day! Trilby happily munches Florida peanuts. There are hundreds of acres of land farmed in Florida for peanuts.
The website for the Florida Peanut Producers Association is currently not working. Here are a series of articles about peanut production in Florida from the University of Florida.
#NationalPeanutDay