Swampy's Historic Photos: Florida's 1962 Potato Queen
on
August 7, 2013
at
3:30 am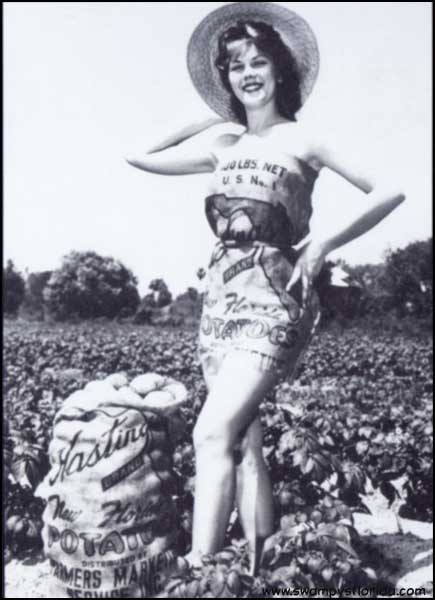 Seventeen year old Susan Deen was crowned in Hastings the 1962 Potato Queen by, then, Agricultural Commissioner Doyle Conner. The Deen family is a vast one in Florida spreading far beyond the potato fields in Hastings in western St. Johns County.
This photo is from 'Florida Portrait: A Pictorial History of Florida' by Jerrell Shofner.
You can purchase a copy by clicking here or below.