Swampy's Postcard Monday: The Tarpon Inn, Tarpon Springs
on
August 12, 2013
at
8:50 pm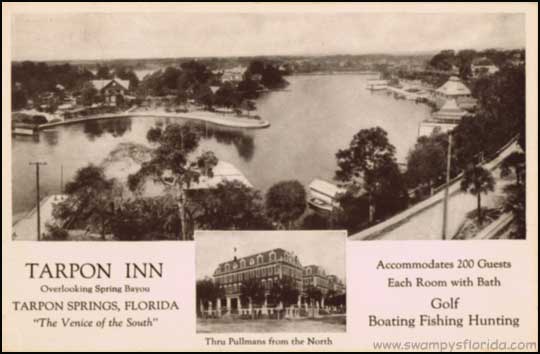 The six story Tarpon Inn opened in January 1914 and was considered one of the best hotels on the Florida west coast. The hotel was destroyed by fire March 24th, 1927.
Just note: There is a Tarpon Inn now in Tarpon Springs, but the hotel is just using the name. The hotel was not rebuilt.
This postcard, as is most that is seen on this site, is part of the vast Swampy's Florida memorabilia collection.