Swampy's Historic Photos: Cows in Downtown Sarasota, early 1900s.
on
August 21, 2013
at
4:57 pm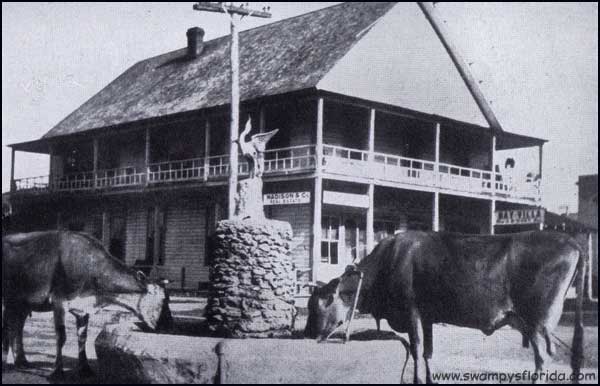 Cows get refreshed in the fountain that once sat at the intersection of Main Street and Palm Avenue. The fountain was added by Sarasota's founder, John Hamilton Gillespie. In the early 1900s cows could often be found wandering around Downtown Sarasota.
This photo is from 'The story of Sarasota: The history of the city and county of Sarasota, Florida ' by Karl Hiram Grismer.
You can purchase your own copy of this book by clicking here or below.