Swampy's Postcard Thursday: South Main Street in Orlando, 1919.
on
August 22, 2013
at
12:12 am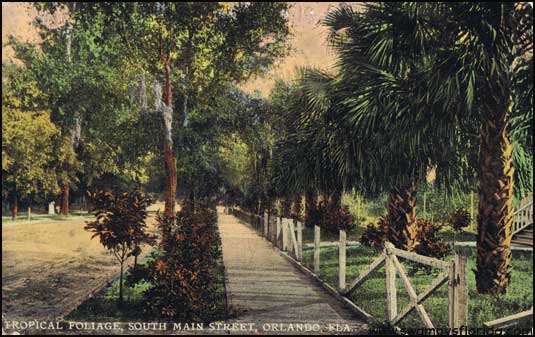 This postcard is postmarked January 18th, 1919 from Orlando to somewhere in Ohio. The mailer wrote a long message in the back that is very hard to read or understand. The addressee information is just as hard to understand and, due to other markings on the card, wonder if the postcard ever made it to it's destination.
Main Street was changed to Magnolia Avenue in the nineteen-teens.