Swampy's Florida Books: Charles Willeford's Miami based 'Hoke Moseley' to become TV pilot for Paul Giammati
on
August 29, 2013
at
1:21 pm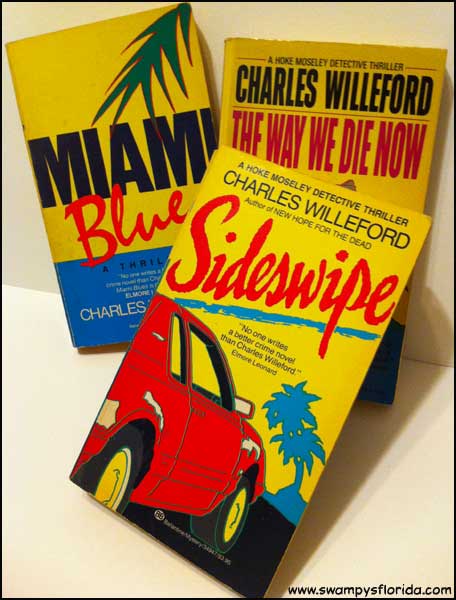 Announced today is a pilot to be made of Charles Willeford's 'Hoke Moseley'. The deeply dark set of novels are set in Miami and have quite a cult following. The books haven't been in print for many years, so this series will be brand new for the bulk of folks watching. Considering today's audience tastes, this series could be very successful if it makes it beyond the pilot, which I would guess is very likely.
Tentatively titled 'Hoke' will focus on the divorced, boozing, denture wearing former police office who often considers suicide. Giamatti seems a good fit. Though the movie version of a Willeford tale had perfect casting of Fred Ward in the lead. Giamatti and Ward are very different types.
Here's the Variety story:
'FX Orders Pilot for Paul Giamatti Period Drama.
"Hoke" is a darkly comedic drama based on Charles Willeford's series of novels "Sideswipe," "New Hope for the Dead" and "The Way We Die Now." Project centers on Hoke Moseley (Giamatti), a hard-boiled and possibly insane homicide detective in 1985 Miami.'
Click here for the rest of the story.