Swampy's Historic Photos: Fishing along Taylor Creek near Lake Okeechobee, 1912.
on
September 10, 2013
at
3:14 pm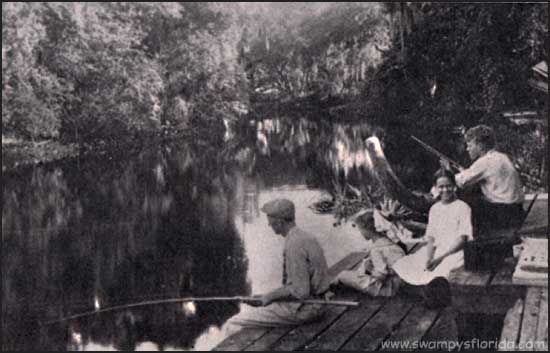 Here are folks fishing along Taylor Creek, named for Florida Governor Zachary Taylor, that connects to Lake Okeechobee. This area later became a fish camp.
This photo is from 'Okeechobee Catfishing' by Lawrence  E. Will.
You can purchase a copy by clicking here or below.