Swampy Live: at the train turnaround in Apopka.
on
October 3, 2013
at
6:31 pm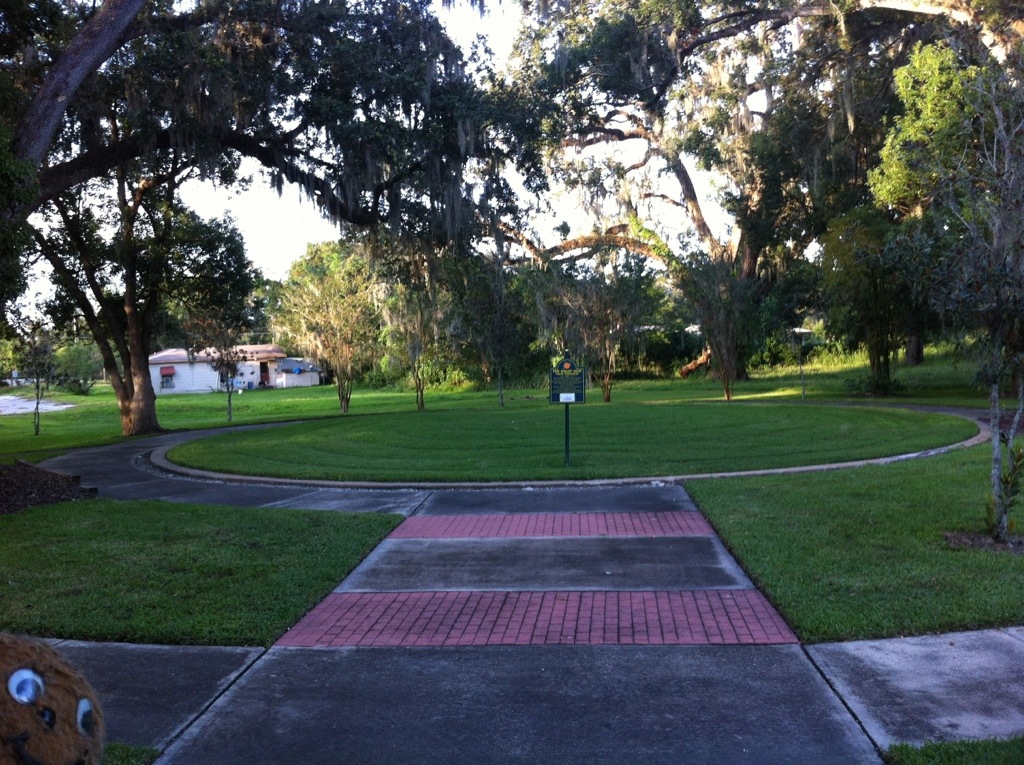 Swampy is in Tom Staley Park in Apopka. In this park sits the area that used to be the train turnaround for the Florida Midland Railway that ran through Apopka in the 1890s.
The picture below us part of a sign in the park and states this is not the actual turnaround but a photo of what the turnaround probably looked like.