Swampy's Historic Photos: Hyde Park, Tampa, 1913.
on
October 8, 2013
at
4:40 pm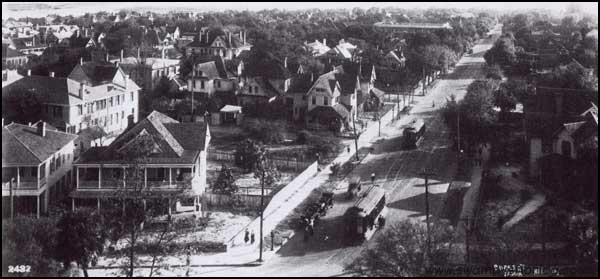 Here's Hyde Park in Tampa in 1913. Notice the street cars that used to roam all around Tampa. I believe I know where this photo was taken from and most of these homes are now gone.
This photo is from 'TAMPA: Yesterday, Today & Tomorrow ' by Bane Michael and Mary Ellen Moore.
You can purchase a copy by clicking here or below.