Swampy's Friday Train Stops: The Florida Fruit Express, 1919.
on
October 18, 2013
at
1:50 am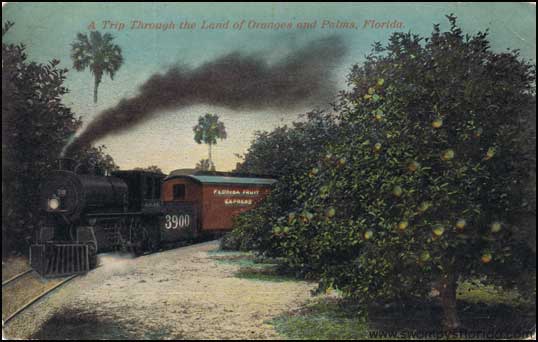 It's the 'Florida Fruit Express" making it's way through the orange groves.
This postcard is postmarked December 5th, 1919. It was sent to Mrs. Thomas Matthews in Montgomery, Alabama. The handwriting is very difficult to make out by the sender.