Swampy's Historic Photos: Villa Zorayda in St. Augustine, around 1884.
on
December 4, 2013
at
12:31 pm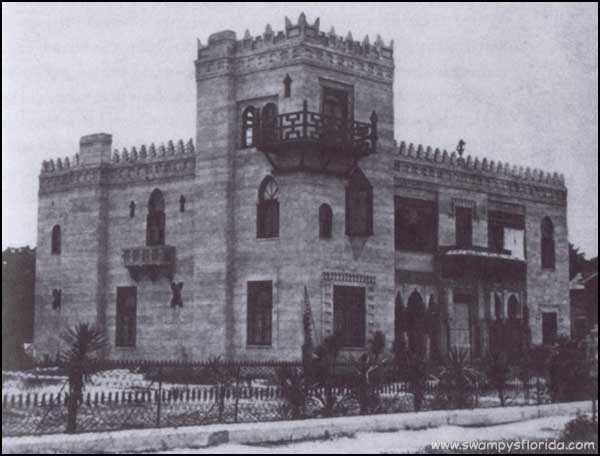 This is Villa Zorayda in St. Augustine around 1884. It still stands today across from Flagler College and the Casa Monica, all three built by Henry Flagler. This structure, now a museum, was designed by Franklin W. Smith.
This photo is from 'The Architecture of Leisure' by Susan R. Braden.
You can purchase a copy of this book that examines the resorts built by Henry Flagler and Henry Plant by clicking here or below.