Swampy Live: finds alligators at Mr. Dunderbak's, Volusia Mall, Daytona Beach.
on
December 17, 2013
at
6:19 pm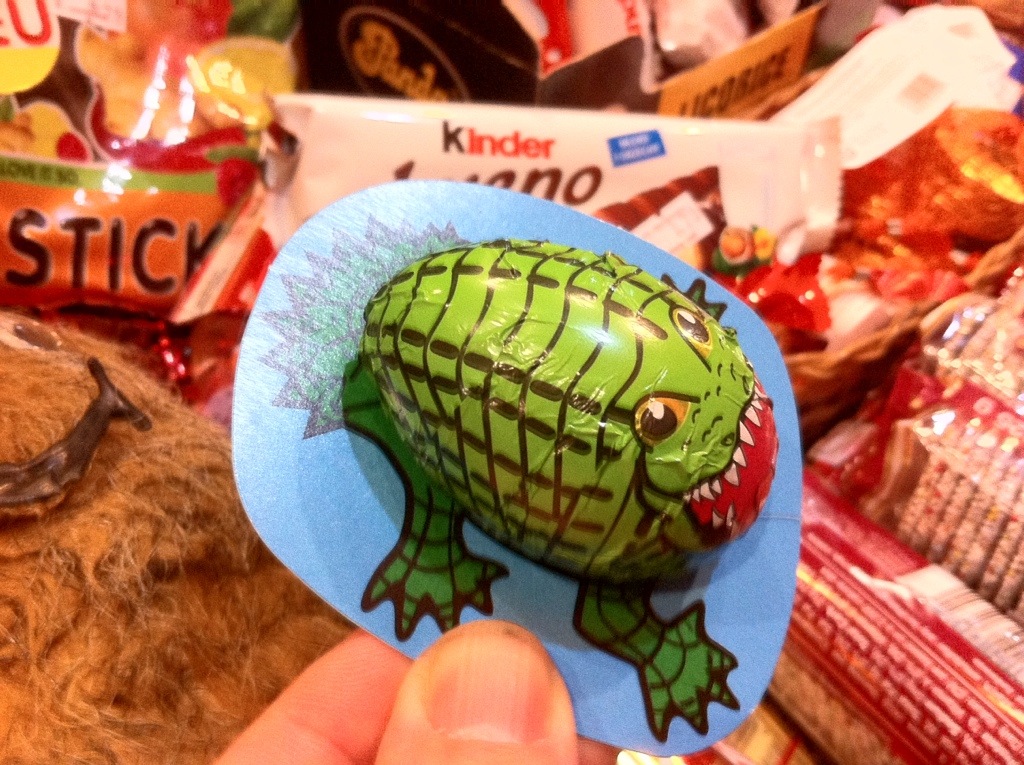 Swampy finds a swamp of alligators and other critters, of the chocolate variety, at Mr. Dunderbak' in the Volusia Mall in Daytona Beach. He chocolate critters are by the Bar Chicolat company out of Germany.
This is the last Mr. Dunderbak's in Florida in it's original mall setting. It has a full German menu, grocery items and adult beverage sexton…. And candy.