Swampy's Historic Photos: Barber in Fort Myers, 1880s.
on
February 7, 2014
at
2:31 am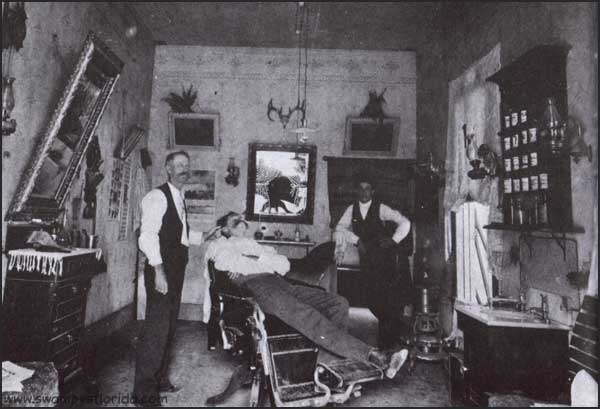 Here's Fort Myers barber, Lew Stewart, in the 1880s. He cut hair for fifty years, amongst other jobs in between.
This photo is from 'Yesterday's Fort Myers' by Godown and Rawchuck, page 46.
You can purchase a copy of this book of photos and history by clicking here or below.