Swampy's Postcard Thursday: Downtown St. Petersburg, 1948.
on
February 27, 2014
at
3:39 am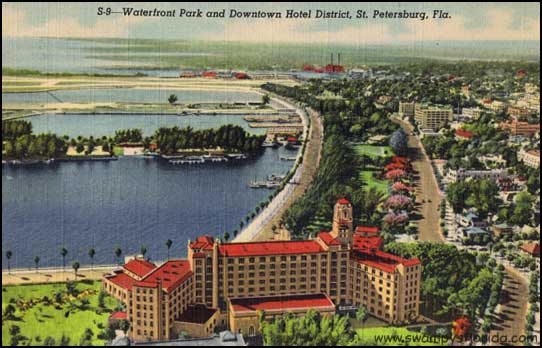 This postcard of Downtown St. Petersburg was mailed on January 19th, 1948 to Miss Elva Ulrich, 175 Clinton North, Rochester, New York. The card states that the sender had been in the hospital and hopes to see the card receiver soon. It's signed "your first friend 552". Have no idea what that means and that's likely the intent. 🙂
The Vinoy Hotel is prominent in the foreground and the roadway to the pier in the mid-ground. In the background is Albert Whitted Field.