on
June 6, 2010
at
9:35 pm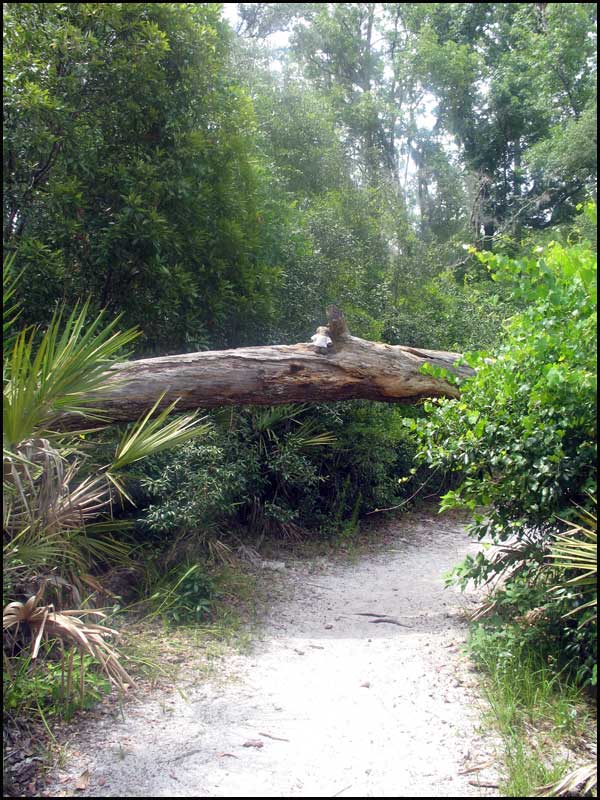 Swampy hit the trail in Marion County at Silver River State Park. Here he is up a tree on the River Trail at the park.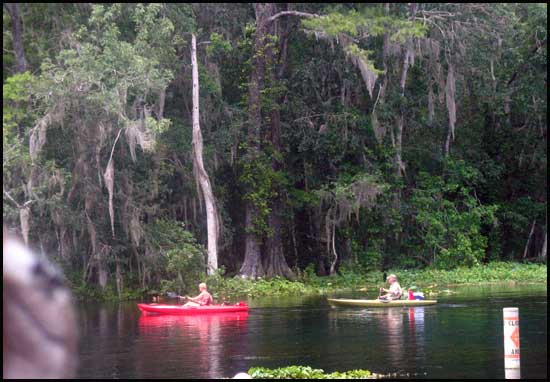 At the end of the River Trail is a boat ramp where canoes and kayaks take a ride into the Silver River. Above is Swampy viewing a couple of kayakers Saturday afternoon.
Later Swampy took the Fort King Military Trail at the Silver River State Park. This is part of the trail American soldiers took during the Seminole Indian Wars back in the first half of the 1800s. Swampy is also wearing a sticker celebrating 75 years of Florida State Parks.
Back from about five miles of hiking, Swampy stops at an exhibit of a glass bottom boat that used to ride the Silver River at the attraction, Silver Springs.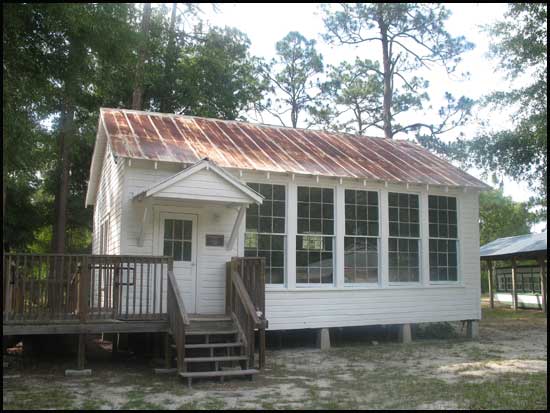 Beside the glass bottom boat exhibit is the Silver Springs School from about 1930. This school house serviced children in the community known as Silver Springs, which still exists today.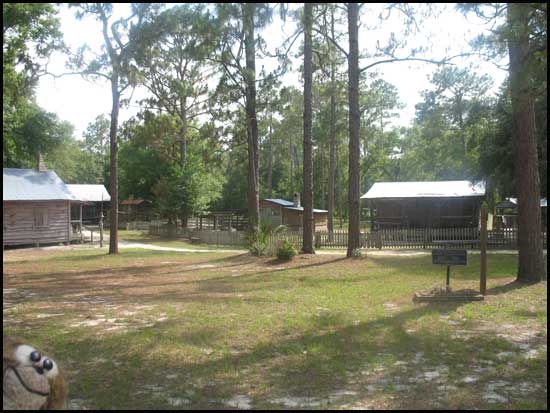 Beyond the last two spots is an entire Cracker Village of actual structures brought to the park for everyone to experience how Floridians used to live. There are a number events that happen during the year that makes use of the buildings like Ocali Days and the annual Springs Festival. In addition to all of this there is also a museum to view the history of the area.
Click here to learn more about Silver River State Park.
Here is the address and phone number for the park:
1425 Northeast 58th Avenue
Ocala, Florida 34470
(352) 236-7148
Note: Beware the Google map if you search that way. Though the area is correct, the entrance is down another road.