Swampy says Happy World Egg Day!
on
October 10, 2014
at
4:51 am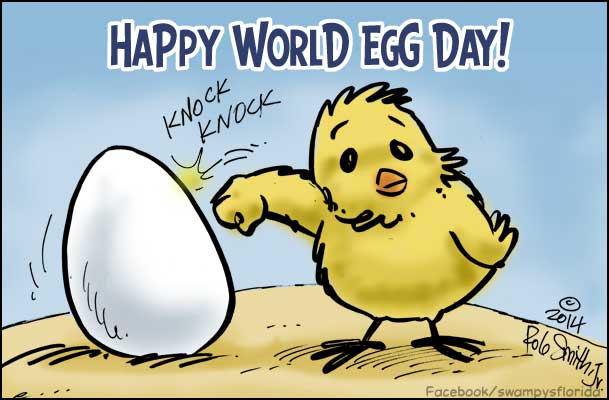 Penney visits a neighbor to see if they're home!
Eggs are a big business all over Florida. One of the biggest and earliest egg producers in Florida is the Dixie Egg Company. The Klempf family started the company in 1921 in Jacksonville and still runs it today.
Click here to learn more about the Dixie Egg Company here.