Swampy says Happy Universal Music Day!
on
October 11, 2014
at
4:03 pm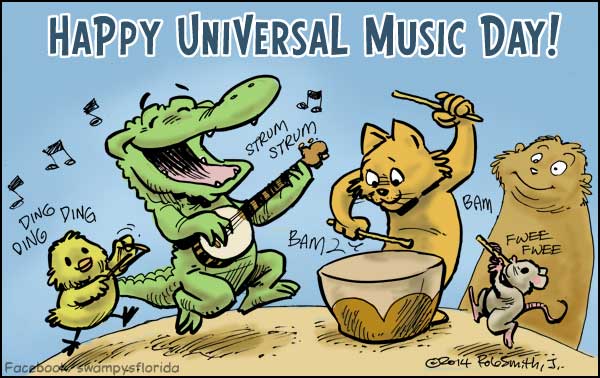 The gang gets in the spirit strumming and drumming.
We encourage you to take the opportunity to learn more about Florida folk music and visit the Facebook page of folks I've been associated with over the years, Friends of Florida Folk. Hopefully you'll get a chance to sit in and listen to the music of Florida folk greats in our state from The Ashley Gang, Grant Livingston, Whitey Markle, Val Wisecracker, and so many more!
#UniversalMusicDay