Swampy's #Florida says Happy Museum Day!
on
May 18, 2015
at
7:06 am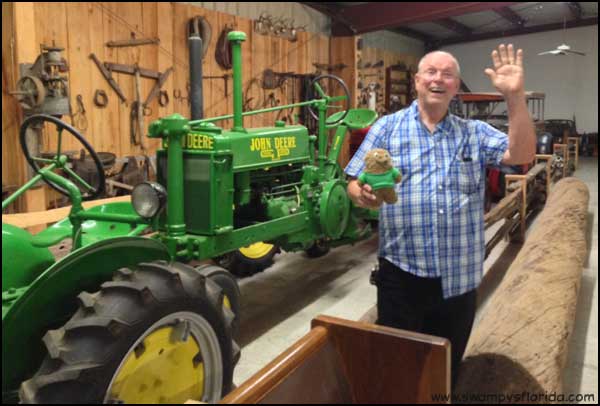 Since I just visited a museum, I figured I'd take this photo for today's celebration Museum Day!
This is Jim Dennison, director of the Florida Pioneer Museum and Village in Dade City. This setting is the most vast of the cracker villages and museums in the state. Included at the site is a schoolhouse, log cabin, church and the Trilby train depot. There is so much more as each building has exhibits to see.
If you go be prepared to spend some time as there is more than plenty to see. Multiple trips are recommended.
Here's where the museum is:
15602 Pioneer Museum Rd, Dade City, FL 33523
#MuseumDay