Swampy's #Florida on the road live at Mr. Dunderbaks German restaurant in Tampa.
on
February 4, 2017
at
5:17 pm
Swampy's #Florida on a he road live at Mr. Dunderbaks in Tampa!
Here's the owner, J.B. Ellis with their brewing machinations behind him.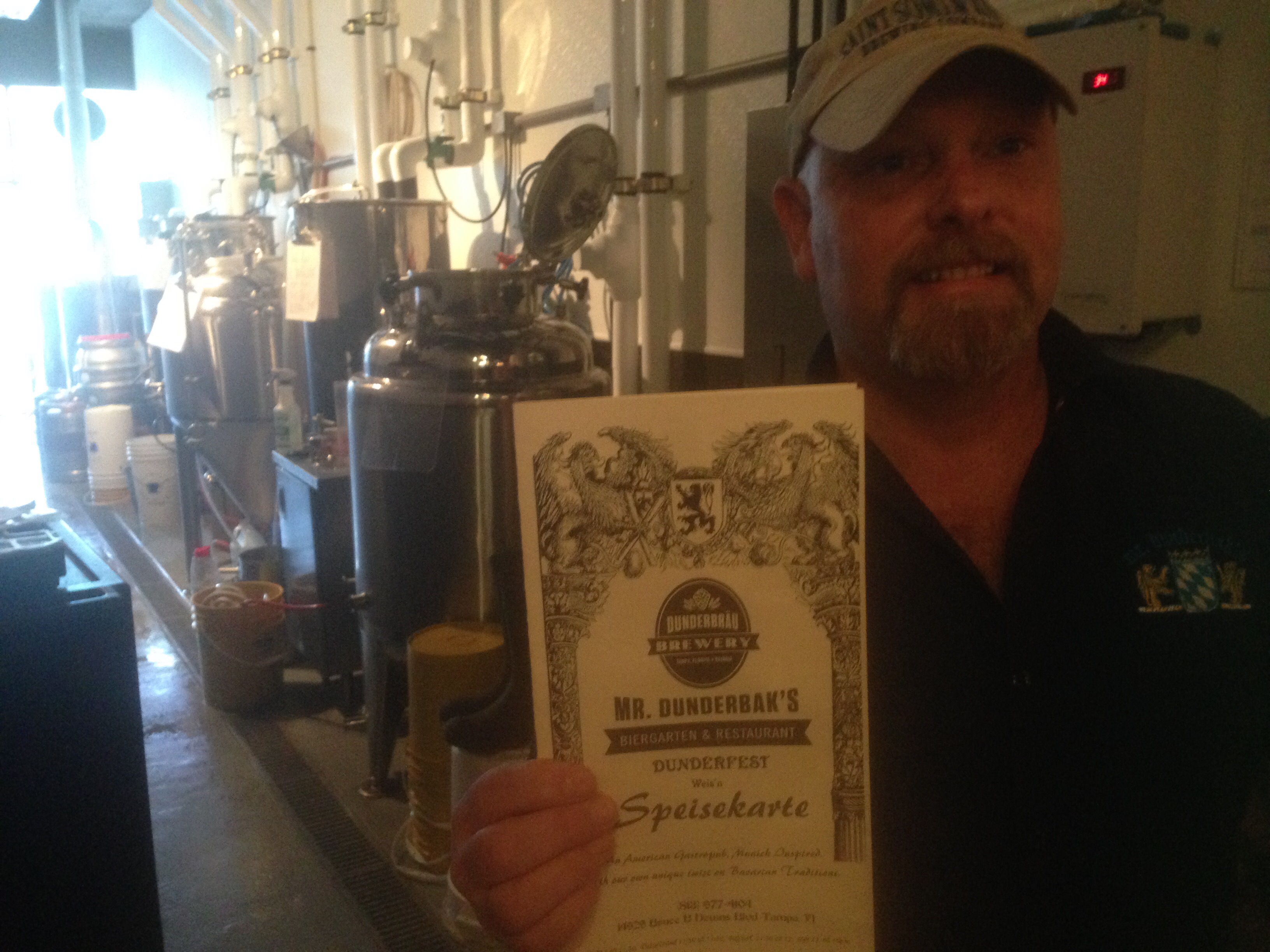 The menu is fresh made with a solid German pedigree with each dish. The menu is a dazzling display of traditional and more German entrees, sides, sandwiches and desserts.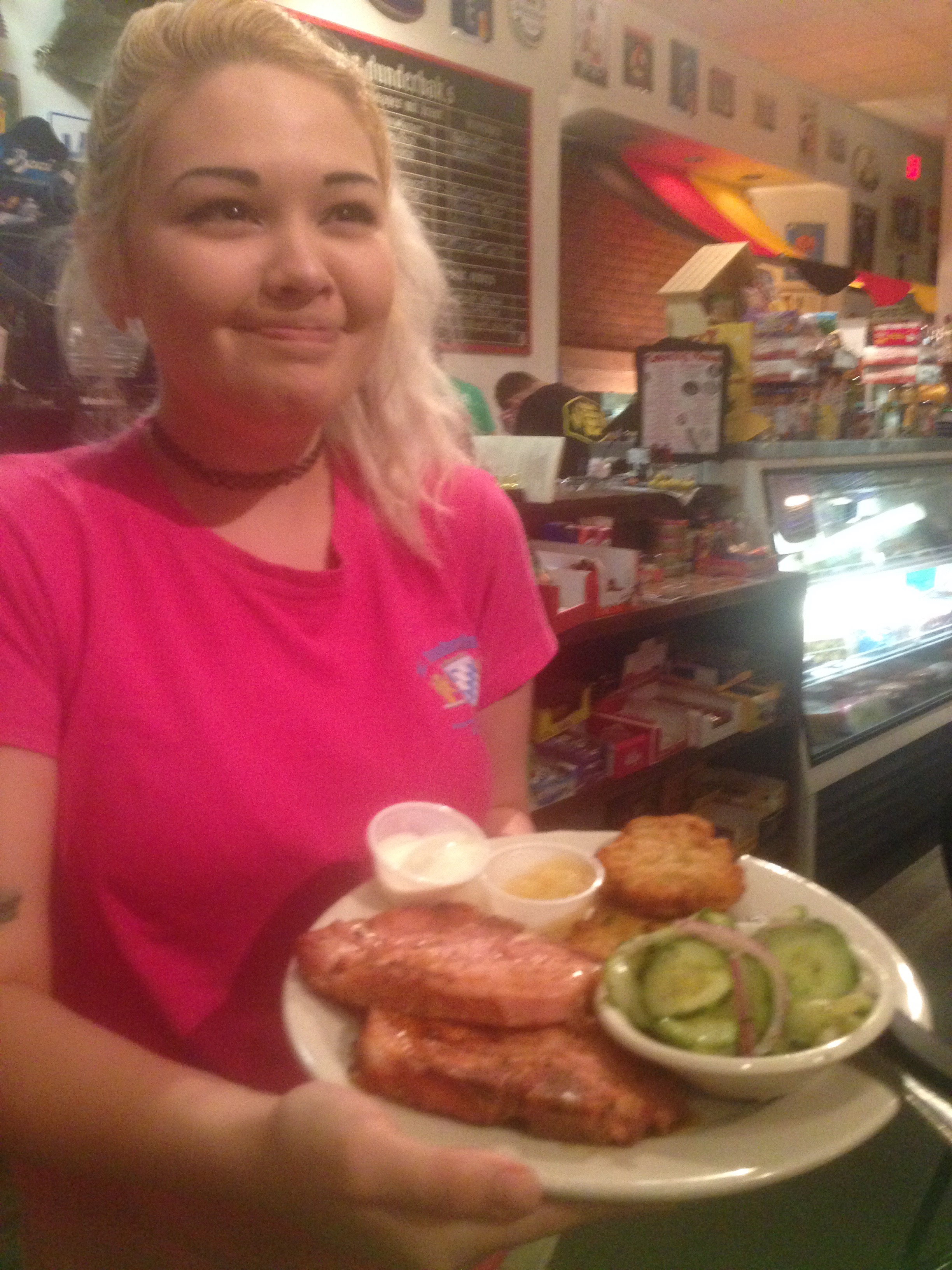 Kellnerin Victoria presents a platter of kassler rippchen. You English speakers would know it better as two brine cured, smoked and seasoned pork chops, cucumber salad and potato pancakes. I know the platter due to me being the one to be served these delicious, tender chops. Excellent! As are the best potato pancakes I've had since my dear old Miami Beach native friend Terri Singer would hand make them for me. The cucumber salad reflects its German base. Being a Southerner, I like my cucumber salad with more salt.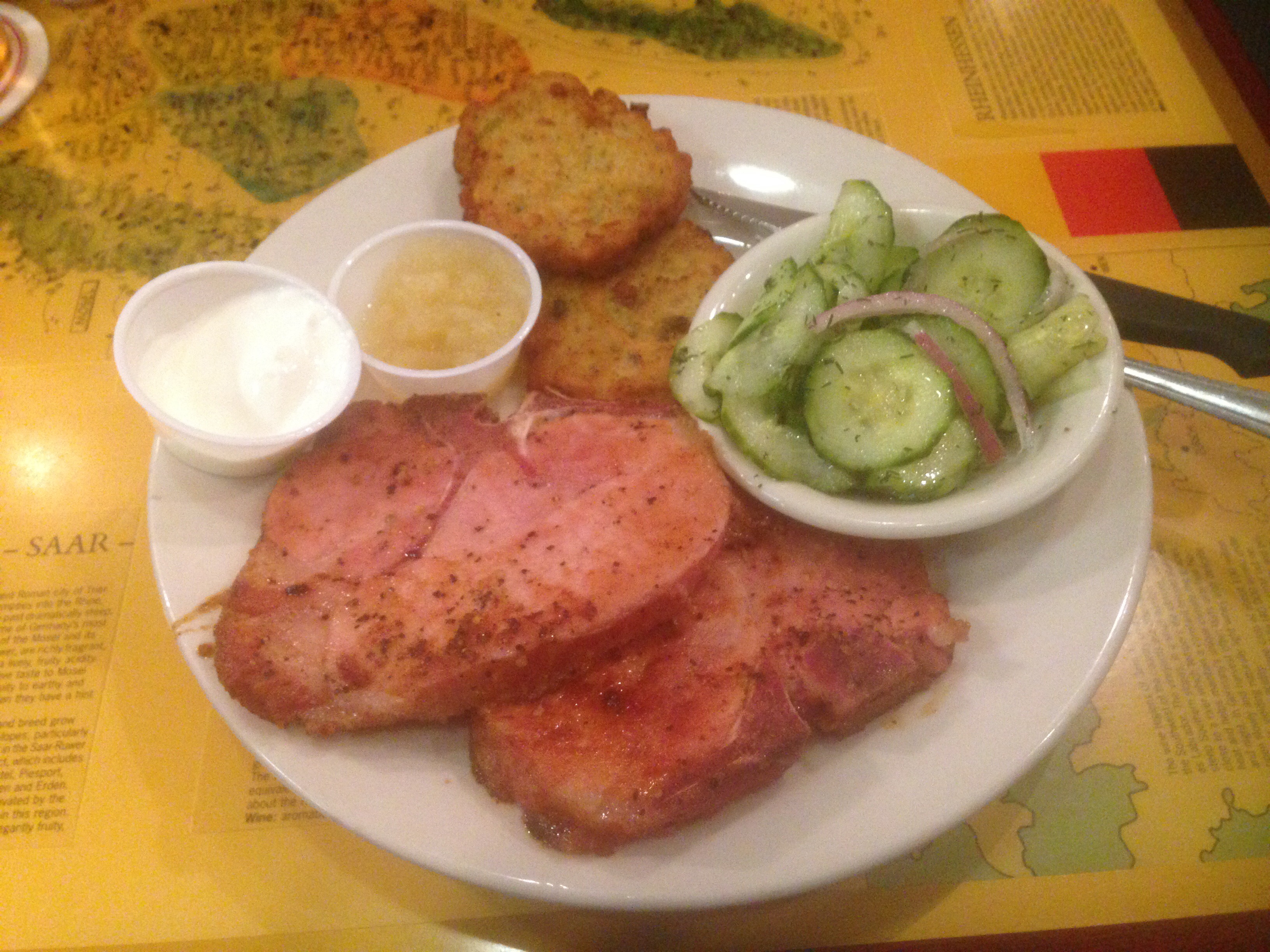 Even better is the great value of the meal – $14.99.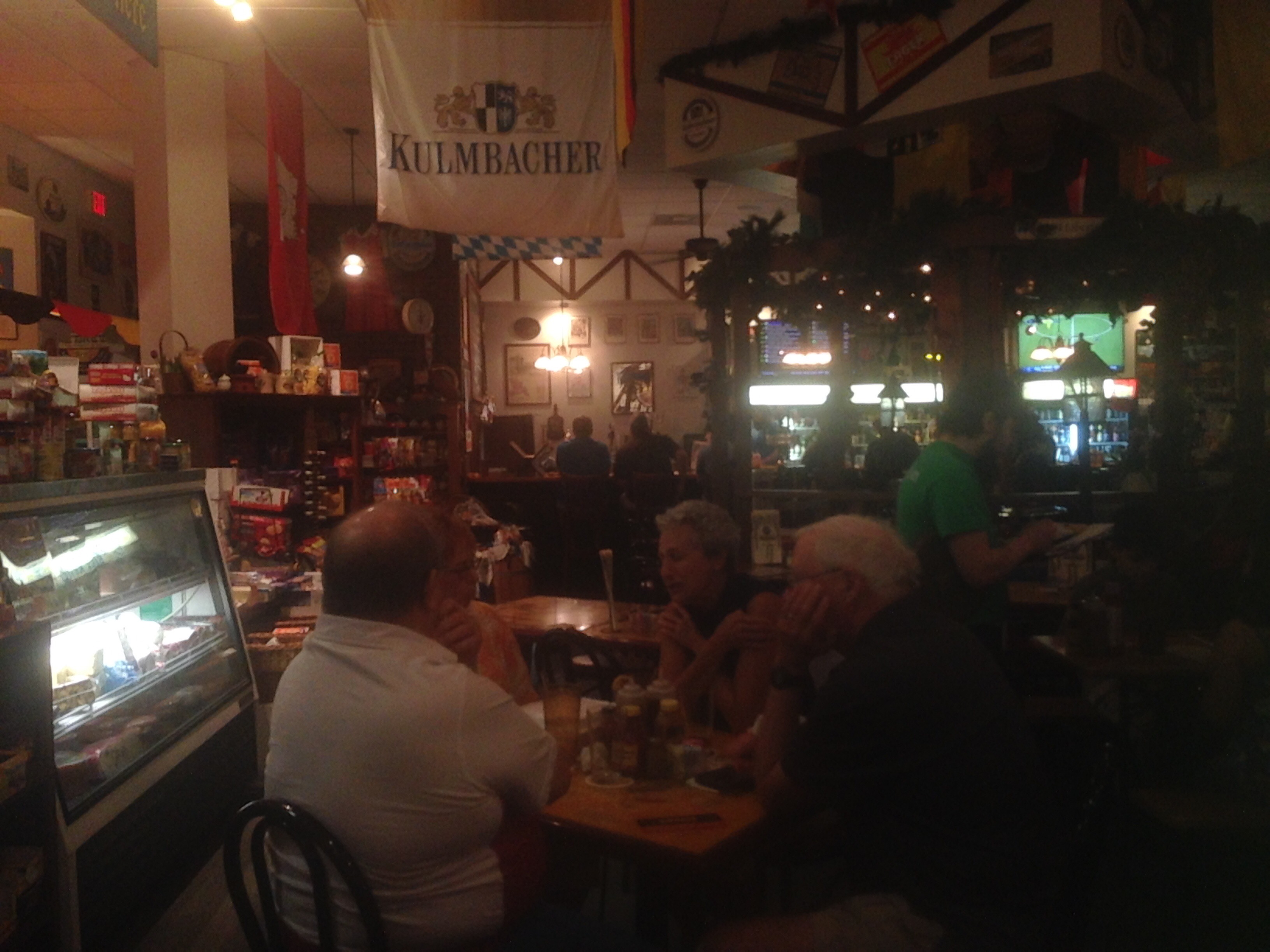 This is one of the few Mr. Dunderbaks left. At one time they were part of the food stops in most malls. As malls slid away, Mr. Dunderbaks fell away. Owner Ellis kept the name and hung out as long as he could in the University Square Mall in Tampa, before he had to move out. He hoped for a free standing spot, but that never worked out. So he selected the next best thing in a strip shopping center in the Tampa Palms area of Tampa on overly busy Bruce B. Downs Boulevard. He's been there since 2009.
To learn more of Mr. Dunderbak's Restaurant and Brewery click here:
http://dunderbaks.ieasysite.com/
They also have a full line of German groceries available! Including eggs with toys! Not Kinder, of course. An employee joked that the eggs they carry can pass FDA, but not Kinder. Though they do have other Kinder chocolates.
I highly recommend this location! Please leave any comments you have about Mr. Dunderbaks below.
Save
Save
Save