Swampy's Photos: Giant Sponge off Biscayne Bay, 1990.
on
February 25, 2014
at
2:28 am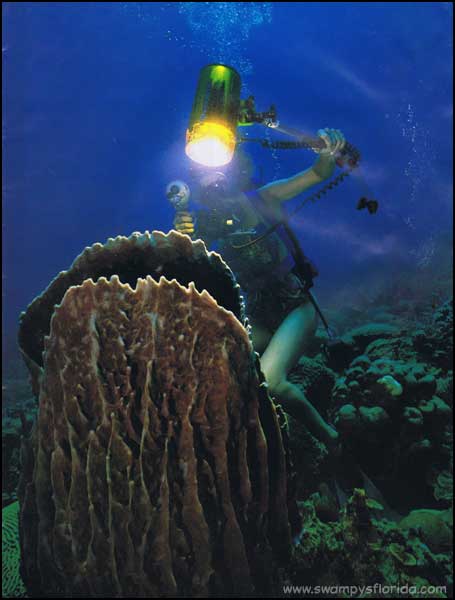 Undersea with a large sponge in Biscayne Bay.
This photo is from 'Biscayne: The Story Behind the Scenery' by L. Wayne Landrum.
You can purchase a copy of this book by clicking here or below.